Find your perfect event space with us.  Central Reservations Unit offers twelve enterprise facilities to choose from, in the heart of the bay area.  We offer affordable venues for meetings, parties and other special events. Our spaces and venues can fit groups of all sizes from small meetings to large gatherings. Our venues offer perfect rental options for business and community meetings, ceremonies and receptions, parties and walk-a-thons in beautiful settings. Every client is paired with one of our venue and event representatives to manage your event and/or special occasion. Your satisfaction is of utmost importance to us. Our reservations process in its entirety is to ensure you have the best experience from the beginning in booking your event to the conclusion of the event.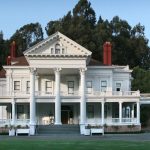 Amazing place to visit. It's a great place to relax and enjoy the nice weather. I visited this location as a James Bond fans. This estate featured in A View To A Kill with Roger Moore. So it's a historical place in multiple ways.
Dunsmuir Hellman Historic Estate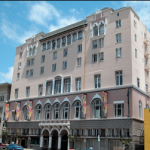 A place that is healthy for the mind to become socially aware!!! Diversed, talented, professional, and flowing with creativity!!!
Malonga Casquelourd Center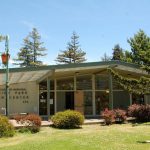 This facility is absolutely beautiful for all types of events. It has two gardens that are beautiful. I gave a sweet 16 party for my daughter and the kids loved taking pictures in the garden, and across from it there's an arch for ceremonies and pictues. I enjoyed the space.
Lakeside Park Garden Center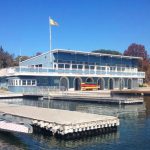 We recently hosted a Sweet 16 party with close to 100 guests at the Sailboat House. The space was actually quite nice and perfect for this kind of party. The space has vaulted ceilings, hardwood floors, and floor to ceiling windows that look out on the lake. There is also a wraparound deck where your guests can step out to cool off and take in the view. There is a full kitchen with plenty of counter space and large industrial refrigerators. It's all quite nice for the price you pay.
Lake Merritt Sailboat House
Planning something big?
For large and complex events, our team can help you every step of the way. We specialize in large corporate gatherings, and have helped put together business meetings, dinners, holiday parties, and more.
We Care: Giving back to our community.
The Central Reservations Unit ( CRU) is powered by the City of Oakland's Parks , Recreation & Youth Development Department (OPRYD). With an emphasis on Oakland's youth, OPRYD and its partners provide best in class, relevant and equitable programs and services, while meeting the specific needs of people and communities both at the neighborhood level and regionally throughout the City of Oakland. As a part of this amazing department, the central reservations unit  is committed to creating an inclusive environment and culture that helps us better serve our diverse community, drive our innovative nature, and improve the city that we live and work in. At the heart of the central reservations unit is our desire to bring people together and experience the very best Oakland has to offer in event services and venues. Across the city we work with organizations like Friend of Oakland Parks & Recreation and other groups to fundraise and host annual community events, and provide the highest level of customer service to our community, while bringing awareness to our programs, classes and events.